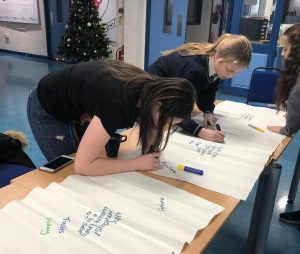 At the 2020 Young Advisors Awards, the Sefton Young Advisors team won the award for 'Best Project with Lasting Impact'. This award celebrates the work of one specific project undertaken by a YA team in the last year that has or will inform local services or change the way in which things are done.
Sefton Young Advisors were commissioned by the Merseyside Violence Reduction Partnership (VRP) to undertake research in Youth Violence and Community Safety. The VRP is designed to bring a wide range of partners, including the Police, local authorities, health and education professionals, community leaders and other key stakeholders together to adopt a public health approach to tackling serious violence. The VRP has a focus on reducing crime by preventing children and young people from entering into criminal activities in the first place.
Sefton Young Advisors were commissioned to deliver consultation with children and young people across Sefton. The team has a successful track record of delivering consultation and participation activity with children and young people. This experience means that they were able to carry out consultations with a wide range of groups: tailoring innovative consultation activities to the different age groups and abilities.
Sefton Young Advisors were able to consult with over 500 young people from across all 22 wards within the borough and engage them in conversations about community safety, root causes of violent crime and possible interventions and support.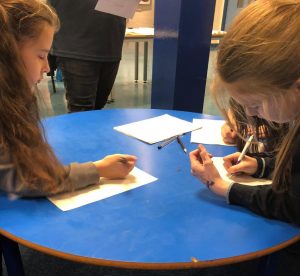 The findings were fed back to the Violence Reduction Partnership, Merseyside Police, Local Elected Members and the local area committees.
This work has resulted in conversations and strategies on how the police can build and maintain strong and trusting relationships with young people. It has also led to new services being delivered in Sefton to support young people.
Asked why she felt her team should win, their interim team lead said, "90% of the Young Advisors team that delivered this piece of work were in their first 6 months of the role. They worked closely with the Merseyside Violence Reduction Partnership (VRP), showed real initiative, and creativity to hold conversations that can be difficult and sometimes personal. I think that this is an exceptional achievement for such inexperienced YAs. This piece of work was also the first piece of youth-led, peer-to-peer consultation led by the VRP."