Young Advisors Awards 2020
At the end of 2020, we held our annual awards for Young Advisors teams and the communities and partners they work with. We would like to share with you some of the amazing individuals, projects and impact our teams have made across England.
We are starting with our Young Advisor of the Year- Katy from Walthamforest.
Of the many Young Advisors awards,'Young Advisor of the Year' is one of the most hotly contested.  The winner of this award is recognised locally and nationally for their hard work, dedication and commitment to the charity.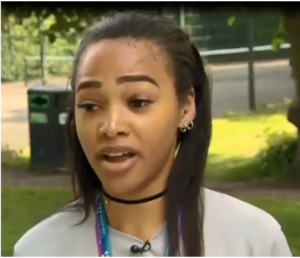 This year's winner is Katy Thompson, a Waltham Forest Young Advisor and her team's Streetbase co-ordinator.  
Katy joined the Young advisors charity way back when the charity had just launched (and when she was just 12). Through the years she has worked on so many Young Advisors commissions and projects, from training councillors on how to engage young people to becoming a peer trainer in substance misuse, to be an accredited Youth Mental Health Ambassador and the lead member on the council's Life Chances Task Force.
Katy took charge of a project called Streetbase back in 2019 when she was successfully recruited in a competitive process to a 3-year contract as the WF Streetbase coordinator and she has shaped the Waltham Forest programme into the incredible success it is today. Funded by the Mayor of London's Young Londoner's fund, Streetbase sees young people aged 15-24 head out on patrol in places identified as being hot spots for young people to sign post to career or leisure opportunities.WF Streetbase engaged over 800 'at risk' young people in the borough in its first 7 months (June-Dec 19) and referred over 600 young people onto activities, services and support.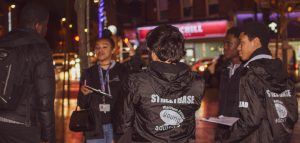 Asked about her recent award Katy had to say "I truly am grateful and was completely surprised at winning the YA of the Year award. I didn't get a chance to thank everybody who voted for me. I don't hold this title lightly, as I know there were many strong candidates nominated for the award. So I look forward to the year ahead, in the hope that I continue to lift up the YA/Streetbase brand, spreading sparkles and pink energy everywhere!"
Katy often leads patrols herself and is a positive role model for all the team she oversees; there are now 52 Streetbase-trained YA & YIAG and Katy supports them by maintaining contact, having 1-2-1's, and distributing work through her patrol schedules, being sensitive to individual needs.
She has also been innovative during the pandemic and led the transition to socially distanced patrols as well as doing new virtual work including increased social media presence, collating youth activities and services in a virtual 'support hub' and leading a new Streetbase 121 / peer mentoring initiative working with young people referred through the Adolescent at Risk team within the Early Help Service.
Not only is Katy's work having an impact on some of the most vulnerable young people in Waltham Forest, she is also responsible for engaging and supporting her team (Young Advisors & YIAG aged 16-25 years), and improving their skills, expertise and life chances.